Two Ways To Improve Your Job Search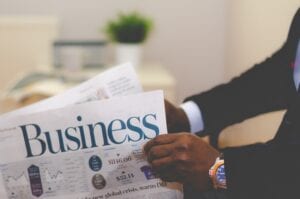 Discovering opportunities outside of job boards is not always straightforward. It takes a curious mind to uncover opportunities.  Here are a couple of suggestions. First technique is to read the business news  to learn macro-level changes that hint at job opportunities.  Dig into those leads to uncover jobs.  Another technique is to be curious about companies who are doing well and research them in more detail.  Below are a few examples:
Read Business News Leads:
Research Companies: 
This week, my research focuses on companies growing in the pandemic. Not surprisingly many belong to the HealthCare Tech and Remote Work /Play industries. Starting with 50 companies, I eliminated companies with poor Glassdoor ratings. Here are some of the results. Many are hiring both in and outside the Bay Area. If you would like the entire list, send me an email. Also tell me if you would like to subscribe to my newsletter to receive job search ideas directly in your inbox.
Note: I have no business relationship with any of these companies.
AliveCor, Mountain View: Glassdoor Ranking 4.0. 12 jobs posted.  AliveCor developed a mobile electrocardiogram device that could help in pandemics. Raised $92 million.
Ginger.io, San Francisco: Glassdoor Ranking 4.1. 11 jobs posted. Ginger is giving away content from its mental health platform to help people cope with Covid-19-related anxiety and isolation. Raised a total of about $63 million.
Kinsa,San Francisco: Glassdoor Ranking 4.3. 33 jobs posted. This company's smartphone-connected thermometer app keeps track of health remotely. It is being used to detect flu outbreaks and it has a weather map-style graphic for tracking Covid-19 outbreaks.
Discord,San Francisco: Glassdoor Ranking 4.6. 28 jobs posted. Discord is a go-to collaboration tool for gamers and is expected to benefit as both esports and regular sports going digital. It has raised nearly $300 million and was valued at $2 billion at the end of 2018.
Zipline International, South San Francisco: Glassdoor Ranking 4.3. 25 jobs posted. Zipline delivers medications to remote locations by drone. Great potential to distribute Covid-19 vaccines around the world. It has raised about $300 million and was valued at about $1.3 billion a year ago.
Send me any feedback or requests for the next newsletter. Stay safe, practice compassion and find a moment to thank someone to whom you are grateful.